***50% off + Free Shipping Worldwide***
Become a cleaning superhero with The Ultimate Power Scrubber Brush Set!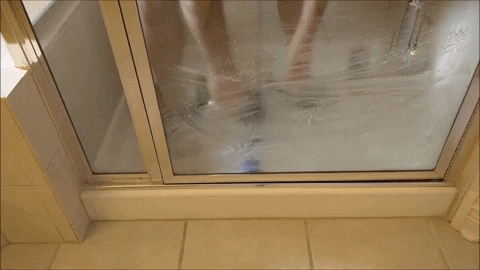 A set of 3 professional quality scrub brushes that fit onto any power drill (not included) and blast through tough everyday cleaning jobs with ease!
Proven performance as used by professional cleaners is now finally available to everyone at an unbeatable price point! Blast through burnt-on grime on pots and pans, restore alloy wheels to their former glory, make your car mats and seats like new again!
These brushes will cut your cleaning time in half or morecompared to the rigorous effort involved in hand scrubbing and they also do a much better job of maintaining almost any surface! Scrub up your boat, RV, motorcycle, surfboard, you name it!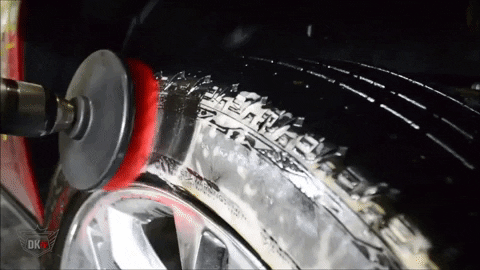 This 3-piece kit is designed to be used with any household cordless drill (not included) with a quick change shaft on all three brushes. Yellow is the softest and best choice for cleaning car seats and softer surfaces, blue is medium stiffness and red brushes are the stiffest for tough cleaning jobs like patio slabs, metals gates, etc.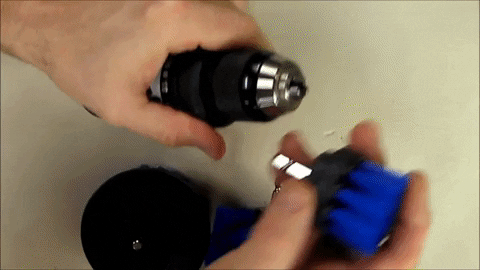 1/4 inch quick change shafts fit most drills and drivers(Cordless Drill NOT Included). Package includes 1 x 2in Professional Scruber, 1 x 4in Professional Scruber and 1 x 3.5in Professional Scruber. (Power drill not included)
Features
Three piece brush attachment kit includes one soft, two medium, and one stiff scrub brush.
The white soft brush is used for cleaning and gentle scrubbing of: carpet, upholstery, leather and glass.
This variety pack allows you to tackle any cleaning application. Our kit features 3 brushes that vary in size and stiffness to make sure you have the best tool for the job.Please check the seventh image for our cleaning application color chart.
Yellow and Blue medium stiffness brushes are perfect for scrubbing tub, tile and grout. These medium brushes are also used for linoleum flooring.
The Red stiff drill brush is for outdoor heavy duty cleaning of stone, brick and concrete.
All of the brushes feature a quarter inch quick change shaft that will allow them to work with your cordless drill or impact driver.
Rugged construction, bristles firmly attached. Let your power drill do the scrubbing.
Shipping & Handling
Your package will contain: 1 x The Ultimate Power Scrubber Brush Set™. 
Order processing takes 1-3 business days and 4-7 business days for delivery to US, UK, Europe, Canada, Australia and New Zealand, Singapore and Malaysia. For all other countries, it could take 2-3 weeks for delivery.